Looey says "Using ceremonial-grade Matcha, I brew my Matcha Tea using a bamboo whisk and ladle. I also use a Ninja Precision Temperature Kettle to heat the water to 176°F. Not only do I love the earthy taste of Matcha Tea - hot or cold - but it's loaded with vitamins and antioxidants. Literally, a "Tea for Life".
It's a good energy drink and purported to have anti-aging properties. If you want to steer clear of sugar, just add stevia at the end of the recipe (don't mix it into your milk froth). Have a brew-tiful day!"
Ingredients:
Ceremonial-Grade Matcha Tea Powder; Sugar; Pure Madagascar Vanilla; Milk
Recipe:
Sift 1/2 tsp to 1 tsp of Matcha powder into a bowl or cup.
Add 2 oz. cool (not cold) water to the Matcha powder.
Whisk the mixture to create froth.
Froth the milk in a frother with 1/2 tsp to 1 tsp sugar and a drop of vanilla. (If you don't have a frother, you've failed the first lesson of Barista 101. Next stop? Starbucks for a Grande Matcha Tea Latte which will - OUCH - set you back $4.65).
Pour the Matcha Tea into a tall glass with ice, reserving a dollop for the topping. Add the frothed milk on top. Drop a dollop of Matcha Tea on top for the decorative topping.
Sip and enjoy your moment of Zen.
"Tea is a reminder to find joy in the simplest moments." – Unknown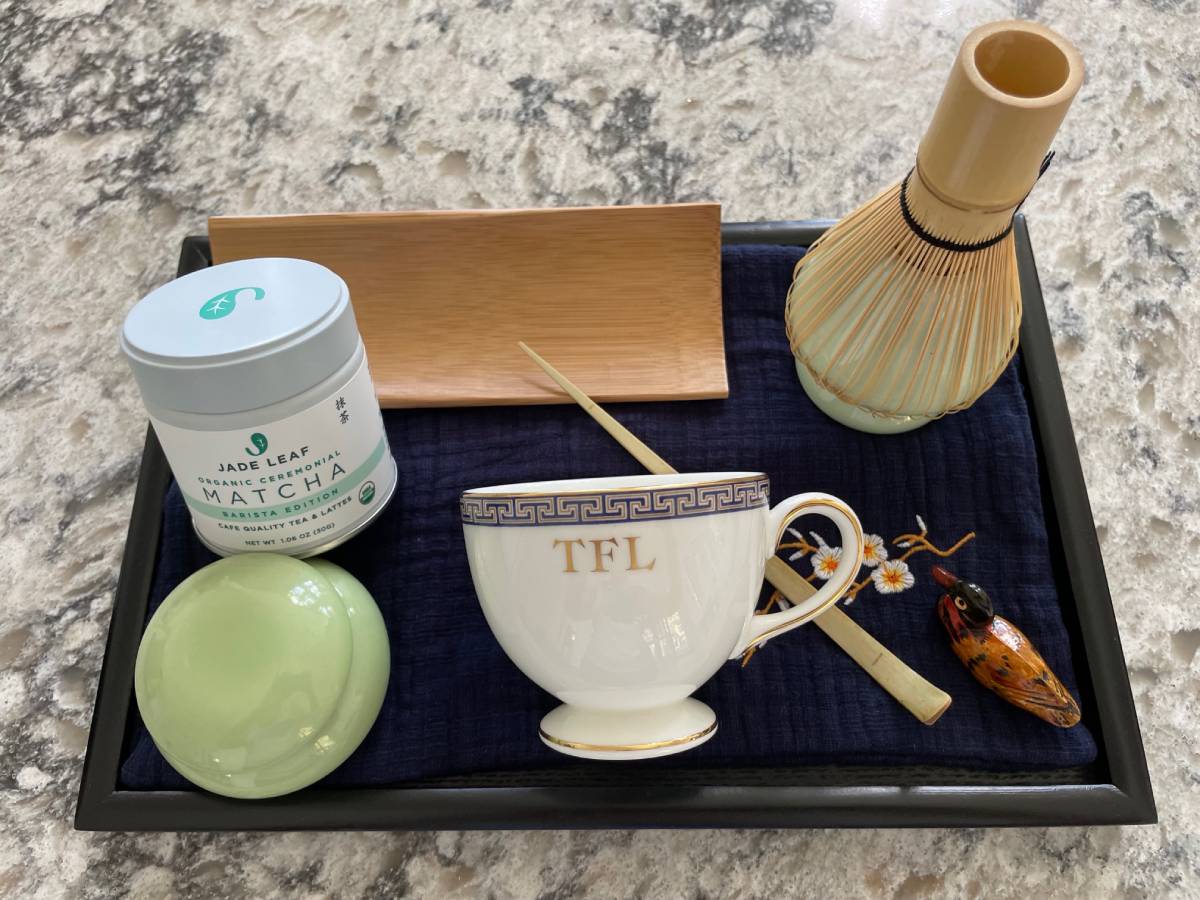 #matcha #greentea #tea #matchalatte #matchalover #matchagreentea #matchatea #foodie #teatime #tealover #latte #milktea #japan #vegan #matchalovers #healthy #japanesetea #matchapowder #teaforlife #TFL